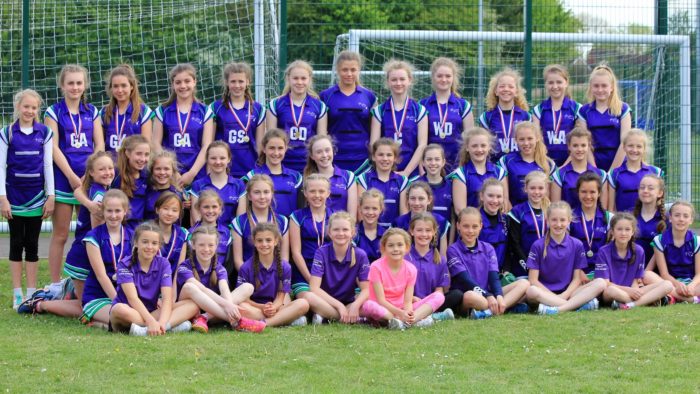 Netball Taster Session for current Yr 1 and Yr 2
On 11th July 2019 we are hosting a 'Netball Taster session' for current Yr 1 and Yr 2 girls who would like to join the club in September as a Yr 2 or Yr 3.
This is a fun session including throwing and catching techniques as well as movement drills and an introduction to the rules.  There will also be a fun game.
It will take place in the Furze Platt Leisure Centre indoor Sports Hall from 4.45 to 5.45pm.
If you would like to attend please can you complete the CONTACT FORM making reference to the taster session in the comments box.  You will then receive confirmation approx the week before. 
In September we will be running a Yr 2 session and a Yr 3 session independently with an assessment at half-term.  We will then continue two sessions of Yr 2 and Yr 3 combined with players graded by ability within those groups for the remainder of the term.
SILVER CAPS 'CLUBMARK' AWARD 
The Magnet Netball Club is delighted to announce that we received our Silver CAPS Clubmark Award on April 4th 2017.  
This prestigious accreditation is only given to clubs who can demonstrate that they are offering a good quality netball provision within their community and as such we offer weekly netball sessions for players from Year 2 to Year 9.   We provide opportunities for recreational players as well as one development/competition team per year group. We follow the England Netball (EN) development pathway for talented players and pride ourselves on providing a high level of coaching in a friendly and fun environment.
Follow us on Twitter! @MagnetNetball
Next match
7th September 2019 12:00 am
U16 South Region Div 2
Latest News
The Magnet Netball Club has had an amazing 2018/19 season in the Junior Berkshire League with our U14's being the outright winners of Div 1 as well as players gaining tons of valuable experience within the other age groups.
We are currently enjoying attending several tournaments during the summer months giving players experience and team bonding finishing with the Brean Sands weekend at the end of June. Something all the girls love.
Even though most of the sessions are full we still have a couple of places available in our Yr 4 Recreational Group and we are always happy to assess players for the competition groups. Please contact us if your daughter is sporty and interested in learning to play by completing the Contact Form on the end of the Menu Line.