Hawkinsport
Hawkinsport is currently the Magnet Netball Club's main uniform supplier for both training and competition uniforms. Only the Hoodies (see previous uniform page) are ordered independently through your session coach.
Unit 10a, Wessex Road Industrial Estate, Bourne End, Bucks, SL8 5DT T: 01628 819242 E: sales@hawkinsport.co.uk
You can either visit the shop in Bourne End or order directly using the Hawkinsport web page https://www.hawkinsport.co.uk/
Select CLUBS from the menu line, then 'Other Clubs' and then the 'Magnet Logo'. This will take you to all the products that you can currently buy for the club at Hawkinsport.
Competition Kit
All players aged U13 and upwards need to purchase the Competition Dress
£30 each

All competition players can order the Magnet Competition Holdall
£19.50 Printed with Magnet Logo and child's name

Follow the instruction above to access the Hawkinsport website.
U10/U11/U12's
Currently we loan out Purple Polo Shirts to the U10 Development Group at a charge of £5 for the year, and the Split Competition Kit to Competition U11's and U12's at a charge of £8 for the year. This is included in the Yearly Membership Fee payable each October.
Note: It is now compulsory for the U13's to purchase the Competition Dress instead of the split kit option.
Your coach will be able to provide you with kit.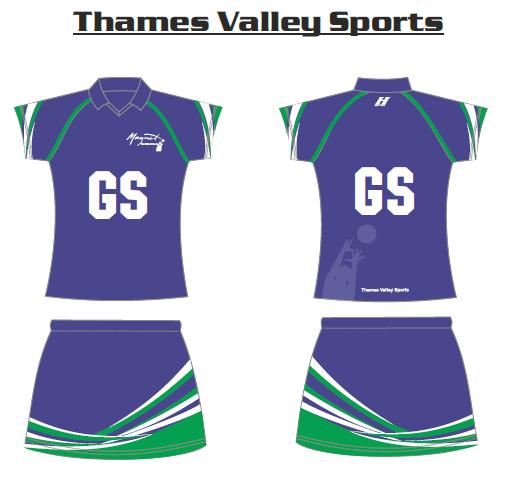 Colours are not as shown, the main colour is the purple as per home page (sample)
Size Guide
Netball Top
Chest Size Inches
Netball Top
Body Length Neck to Hem
Skort
Size in Inches
Length of Skort
24/26
21
20
11
26/28
21½
22
11½
28/30
22
24
12
30/32
22½
26
12½
32/34
23½
28
13
34/36
24½
30
13½
36/38
25½
32
14
38/40
26½
34
14½
40/42
27½
36
15
42/44
28
38
15½